Are you looking for a special place to share with your group?
Camp Pinnacle is a 250-acre camp nestled beneath beautiful Pinnacle Rocks along Lost River in the Eastern Panhandle of West Virginia.
Located in Hardy County, 4 miles west of Wardensville and 25 miles east of Moorefield, it is also only 2 1/2 hours from the Washington DC metro area. The camp is 1 mile off WV Rt. 55 on a private country road.
Make our camp your group's new home!! Here's what you will find at Camp Pinnacle: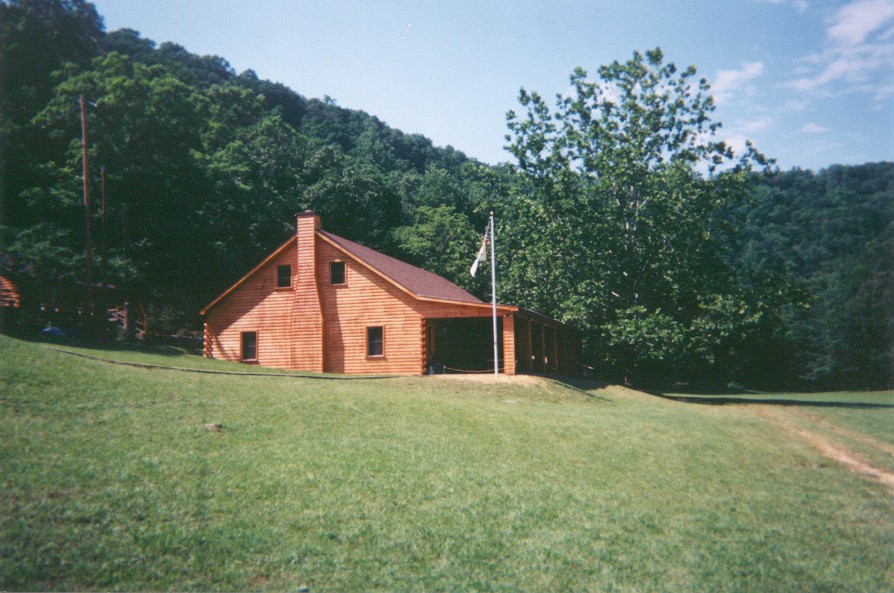 Dodd Hall-this log style building has the kitchen and dining area for 100 and a large front porch. A fireplace, nature corner and tables for crafts, plus folding dining tables, make this versatile for programming. The kitchen has a variety of appliances and cooking equipment available. A large pantry for food storage and covered BBQ pit is located off the kitchen. Groups provide their own cooks and food service.
Shobe Hall & Clark Hall Bunks-total lodging for up to 150 campers, these bunkhouses have modern bathhouses attached, bunk or single beds, electricity, and porches at entrances.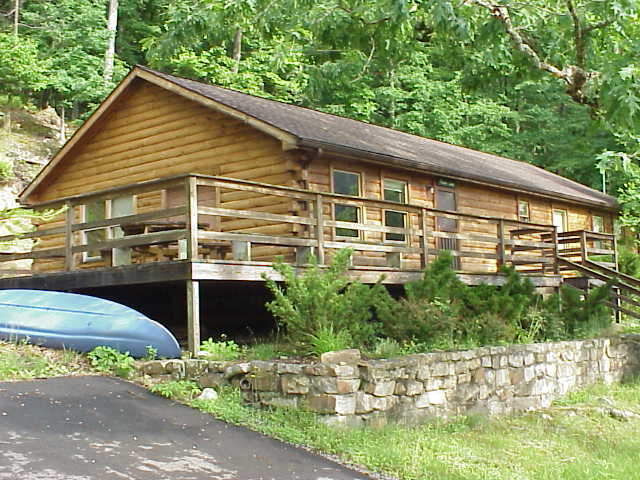 Pinnacle Lodge-this 5 bedrooms, 2 baths "staff" house has a living room with a stone fireplace.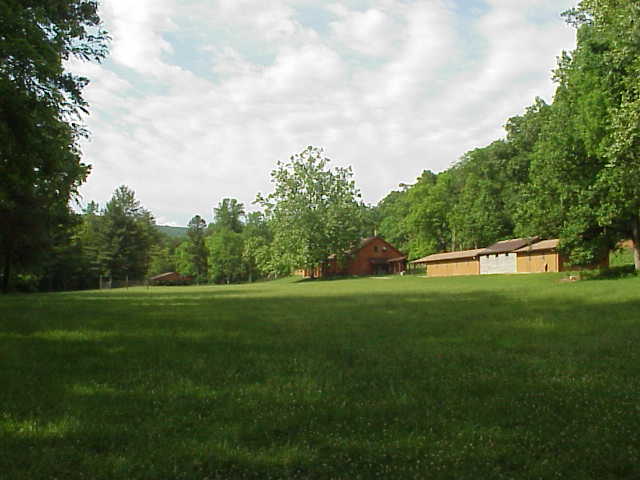 Outdoor recreation-a large grassy field holds a baseball area, sand volleyball court, and basketball hoops. A nature trail, fishing hole, and hiking areas surround the camp.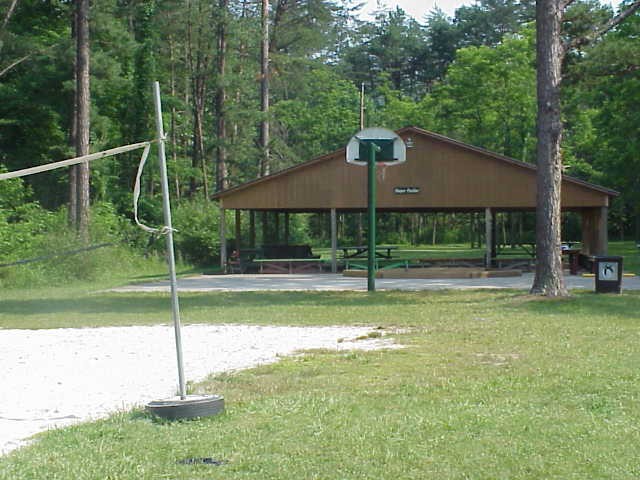 Harper Picnic Pavilion-is a large covered area with tables, concrete floor and electricity.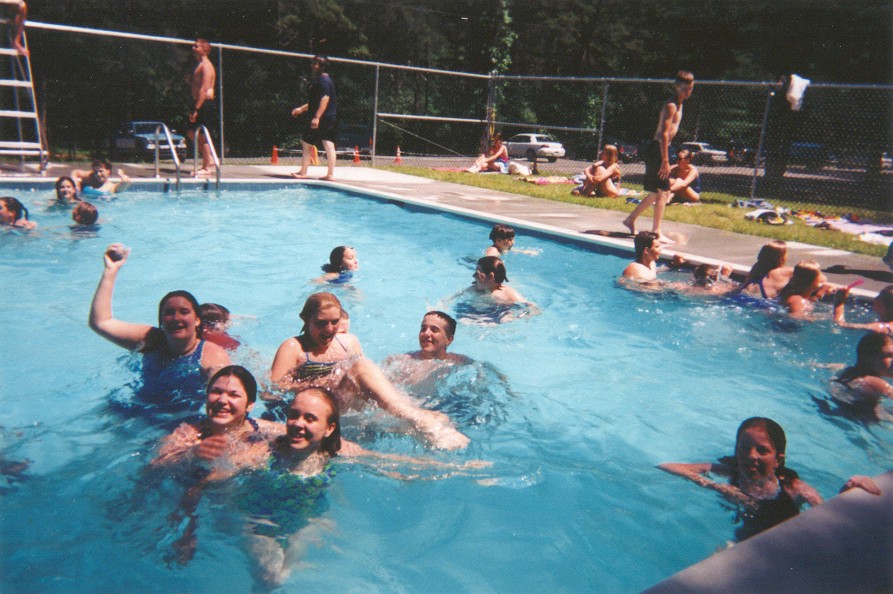 Pool/Bathhouse-a 30'X60' in ground pool, completed in 2000, also has additional showers and bathrooms. It is completely fenced and locked for safety when not in use. Pool has wheelchair lift. Lifeguards and pool use may be arranged in the rental process.
Campfire area-seats about 150 people in a wooden tiered bench circle, a short walk from the main camp. Wood is available.
Haycock Retreat House-newly renovated farmhouse sleeps 22 with kitchen and amenities.
Camp Caretakers are in residence at the camp and the camp has a gate with privacy for your group.
---
FEES: If you would like more information about fees for renting Camp Pinnacle, contact Karen Coby Malcolm with the Rental Committee at e-mail: kcmalcolm@hardynet.com
ABOUT THE FACILITY: If you would like information about the facilities, accommodations or camp area itself contact: (304) 530-0273. We can arrange a viewing of the camp for your planning committee!
---
Camp Pinnacle is under the direction of the Hardy County 4-H Camp Association, a non-profit volunteer group.
The Hardy County 4-H Camp Association would like to thank Hardy Telecommunications, Inc. for this web space.